Shower Repairs Cork
At  shower repair cork we are experts at repairing faults with all types of showers.  When your shower breaks or develops a fault it is not always obvious who you should call.  Some plumbers lack the skills or experience to work with some electrical components common to electric showers.   However our team has developed skills and experience to repair or replace all makes and models of showers and pumps.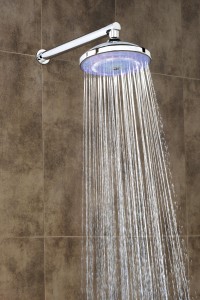 At  shower repair cork we understand the importance of minimising shower downtime.  Every effort is made to repair or replace your shower with minimum disruption to your lifestyle.  We will always try to repair rather than replace your faulty shower.  However there is always a balance between the type of shower, cost of spares vs. replacement cost.  Every repair is different and will discuss your requirements and give you the best advice possible.
If your shower is beyond repair or you just want to upgrade your existing shower, we can supply & fit a suitable one for you.
Failure to regulate temperature
If you see that your thermostatic valves fail to regulate water, then you should look for dirt in the check valves. This can prevent the valves from opening. Another problem can be that the water pipes are installed backwards. This can affect the system because the thermostatic valves have a cold and a hot side.
Failure of Hot and Cold Water to Mix
The first thing you need to do is check the water pressure at the inlets. The proper mixing cannot take place if there is any obstruction, loose fitting, or damaged line. If the shower head is partially blocked, then this can be another problem. To solve the problem, take it off and clean it from debris.
Nothing worse than having a water pipe leak – our mates in emergency plumber Dublin are always at hand 24/7
---
We are pleased to be able provide a link to Duffy's Curtains new website, if you are looking for a really good curtain company that is excellent at providing quality curtains that we recommend that you pay them a visit, for more information click on Ready Made Curtains or are you in the hunt for a carpet cleaner in cork
News just in… we have now teamed up with a local Roofer Cork that offers a great service in the Cork area, why not visit there website and have a look at their services.
Save
Save